The 19th & 20th; Happy Marrowversary to me!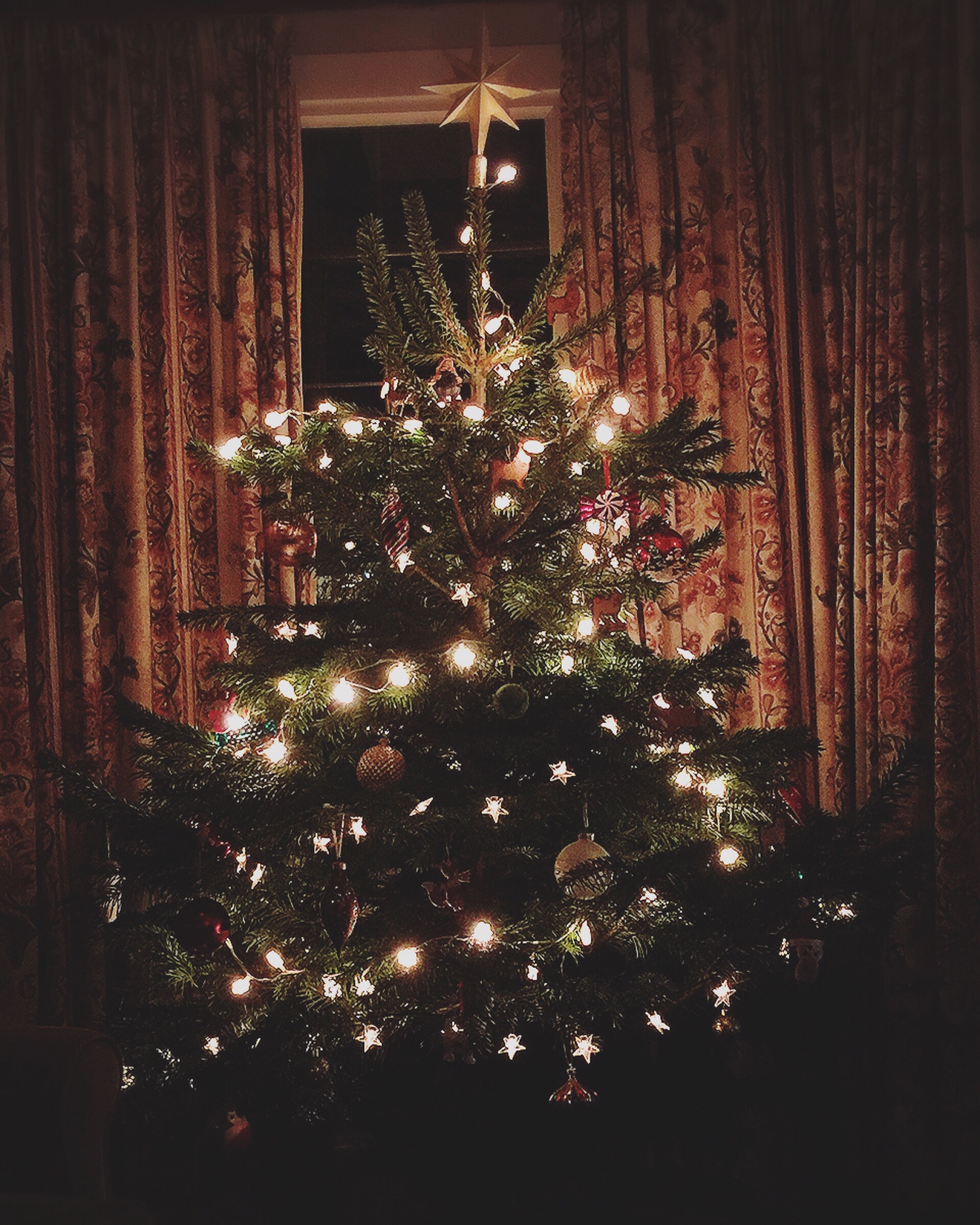 The 19th of December. I am quite pooped from all the Christmasifying. It feels like I have been doing jobs all day. All for a good reason though, so I don't mind at all.
During Sunday Brunch I tidied all the area around my armchair in the living room (I tend to spread myself around). I was then supposed to sort out my wool and the remaining snowball hat, but Mommy went out so Daddy and I ended up in a rather long conversation about her presents, and before we knew it, it was lunchtime!
Cheese on toast, then I made up the last large snowball hat. I had to invent a pattern because I didn't like the one supplied; it looked ridiculous. I did it as fast as I could but it still took me a good hour and a half. Daddy out the lights on the tree (after great discussion about which ones we had last year), and I put Elf on and set about decorating. The tree is my domain. Memories of the years I've felt lucky to have - a Disneyland bauble, Harrods and Liberty ones, my little yeti man with his special arm that I bought in November. Now I've just got to add my presents underneath.
And today is the eighth anniversary of my first stem cell transplant. I think I've run out of words to describe how incredible I find it that I'm still here. It feels like another lifetime. I spent that Christmas in an HDU cubicle. I woke up alone. All my presents had to be alco-wiped, and I remember Mommy and Christine sneaking in a Dairy Milk Buttons ice cream that I wasn't supposed to have because of the "clean diet".
Happy Marrowversary to me!
The 20th of December.
Oh I feel so festive. A day of total joy. Becky and I started the day at The Electric Cinema, ready to watch The Muppets Christmas Carol in our Christmas jumpers and sing along. Before it got started, there was a game of the pass the parcel and we won one! An R2-D2 book of cardboard cut-outs that you put together, and the Spongebob DVD. I also got some colouring pencils which might come in handy, you never know. There was a short film before the main event, of various comedians and actors singing to It Feels Like Christmas, and it was lovely.
There is not much to say about the actual singing apart from that everyone took part with great gusto and we left full of cheer, ready to spread the word about peace and to keep love alive.
Becky popped in to say bye to Nick, and I gave her the small snowballs for Jonathan and the Christmas card for her and James. After lunch, I watched Rise of the Guardians which is delightful; I love the Sandman. I'd brought my presents downstairs so I've arranged them under the tree, then I went to see Nick for a bit. We were having a perfectly nice time, catching up on Jekyll and Hyde, until he decided to do the most appalling, sulfurous fart, I was forced to leave.
Tonight, The Sound of Music! I can't imagine I'll fit much tea in - I had some chocolate buttons this morning which have been abnormally filling? Even after I didn't finish my breakfast bagel having choked on it (again).